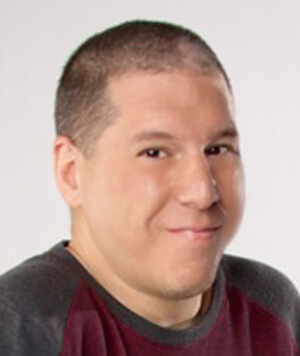 Russ Colchamiro
About the Author: Russ Colchamiro
Russ Colchamiro is the author of the rollicking space adventure, Crossline, the zany SF/F backpacking comedy series Finders Keepers, Genius de Milo, and Astropalooza, and is editor of the new SF anthology Love, Murder & Mayhem, all with Crazy 8 Press.
Russ lives in New Jersey with his wife, two ninjas, and crazy dog Simon, who may in fact be an alien himself. Russ has also contributed to several other anthologies, including Tales of the Crimson Keep, Pangaea, Altered States of the Union, Camelot 13, TV Gods 2, They Keep Killing Glenn, Camelot 13, and Brave New Girls.
He is now working on the first novel in a new series featuring his hardboiled private eye Angela Hardwicke, and the first of three collaborative novella projects.
For more on and Russ's books, you can visit www.russcolchamiro.com, follow him on Twitter @AuthorDudeRuss, and 'like' his Facebook author page, www.facebook.com/RussColchamiroAuthor.