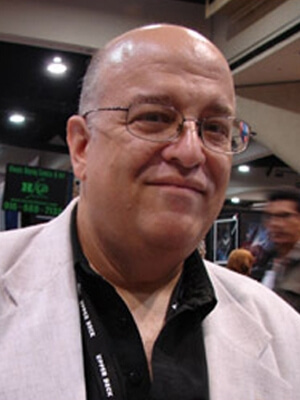 Peter David
Peter David is a prolific author whose career, and continued popularity, spans nearly two decades. He has worked in every conceivable medium—television, film, books (fiction, nonfiction, and audio), short stories, and comic books—and has acquired followings in all of them.
His notable comic book work includes an award-winning 12-year run on The Incredible Hulk, as well as runs on Aquaman, Young Justice, Supergirl, X-Factor, and Fallen Angel.
His Star Trek work includes both comic books and novels such as Imzadi, and co-creating the New Frontier series. His other novels include film adaptations, media tie-ins, and original works, such as the Apropos of Nothing and Knight Life series. His television work includes series such as Babylon 5, Young Justice, Ben 10: Alien Force and Nickelodeon's Space Cases, which he co-created with Bill Mumy.
David has earned multiple awards for his work, including a 1992 Eisner Award, a 1993 Wizard Fan Award, a 1996 Haxtur Award, a 2007 Julie Award and a 2011 GLAAD Media Award.