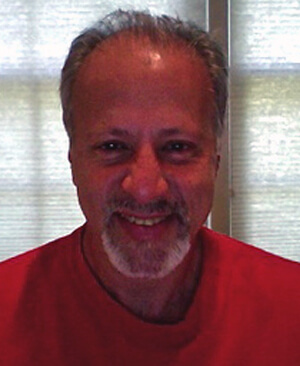 Michael Jan Friedman*
Michael Jan Friedman is the author of seventy-five books of fiction and nonfiction, about half of them set somewhere in the wilds of the Star Trek universe. His first book, The Hammer and the Horn, was published by Questar, an imprint of Warner Books, in 1985. In 1992 Friedman penned Reunion, the first Star Trek: The Next Generation hardcover, which introduced the crew of the Stargazer, Captain Jean-Luc Picard's first command.
Friedman has also written for the Aliens, Predator, Wolf Man, Lois and Clark, DC Super Hero, Marvel Super Hero, Wishbone, and After Earth licensed book universes. Eleven of his book titles, including the autobiography Hollywood Hulk Hogan and Ghost Hunting (with SyFi's Ghost Hunters), have appeared on the prestigious New York Times primary bestseller list. Among Friedman's nearly 200 comic book story credits is the Darkstars ongoing series from DC Comics, which he co-created. He also collaborated on the story for the acclaimed second-season Star Trek: Voyager episode "Resistance."
In Friedman's rapidly dwindling free time, he enjoys running, kayaking, and playing single-wall handball.
*The Zack Company represents Mr. Friedman only for those works published by Crazy 8 Press.