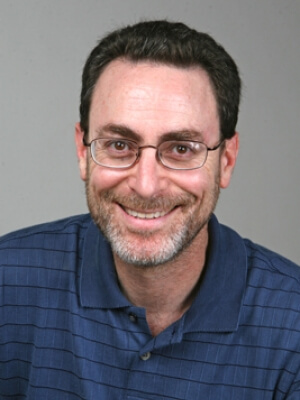 Robert Greenberger*
Robert Greenberger is a lifelong fan of comic books, comic strips, science fiction and Star Trek. He drifted towards writing and editing, encouraged by his father and inspired by Superman's alter ego, Clark Kent.
Upon graduation from SUNY-Binghamton, he worked for Starlog Press as Managing Editor of Fangoria.  He was also an Associate Editor for Starlog and while there, created Comics Scene, the first nationally distributed magazine to focus on comic books, comic strips and animation.
In 1984, he joined DC Comics working on their Golden Anniversary projects Who's Who and Crisis on Infinite Earths. He was promoted to editor and worked on numerous titles.
By 1990, he had given up editing to help grow the Editorial Administration department.  When he left the company, he was Manager, Editorial Operations.
After a short foray into the dot-com world, in January 2001, he joined Marvel Comics as Director, Publishing Operations, but rejoined DC in May 2002 as a Senior Editor-Collected Editions.  He helped grow that department, introducing new formats and improving the editions' editorial content.
He has served as News Editor at ComicMix.com and helped revive Famous Monsters of Filmland as a brand.
Bob is currently freelancing, writing for numerous publications, as well as working on his own novels and various anthologies. His novelization of Hellboy II: The Golden Army won the 2009 Scribe Award.
He is a member of the Science Fiction Writers of America and the International Association of Media Tie-In Writers.  He served on the final Nebula Short Fiction Jury and numerous Scribe Award juries.
*The Zack Company represents Mr. Greenberger only for those works published by Crazy 8 Press and selected individual projects.