The Zack Company, Inc. was founded in March 1996 as The Andrew Zack Literary Agency. Its president, Andrew H. Zack, has an extensive publishing background. Andy began his publishing career on the retail side, as the evening manager of an independent bookstore in a suburb of Boston, Massachusetts.
While attending college, he continued working on the retail side at the university's Barnes & Noble bookstore. Later, he served as an editor on several student publications, including two years as the managing editor of the university yearbook.
Andy graduated in 1988 with a Bachelor of Arts in English and Political Science and the summer following attended the prestigious Radcliffe Publishing Course at Harvard University, an intensive publishing "boot camp" led by numerous publishing veterans.
In September of 1988, Andy began work at Simon & Schuster's Trade Division as a Foreign Rights Assistant, where he worked with S&S's foreign sub-agents in the licensing of foreign editions.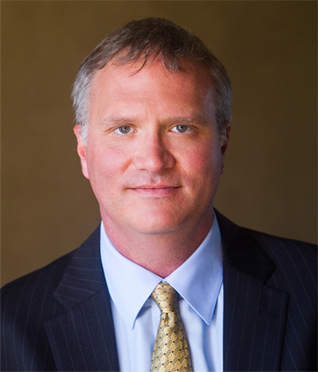 Not long thereafter, Andy moved to Warner Books as an editorial assistant. While there, he edited a number of titles and began acquiring on his own. He was substantively involved in the editing of several bestsellers, including the Batman movie tie-in and two Headlines titles by Jay Leno.
Andy next worked at Donald I. Fine, Inc., as an assistant editor and rights associate. Within six months, he was promoted to associate editor and rights manager. He acquired numerous titles and also sold subsidiary rights to the entire Fine list, including serial, book-club, reprint, large print, film, & television. He also served as liaison with Fine's British and foreign sub-agents.
The Berkley Publishing Group became Andy's next home, having recruited him as an editor. Andy was eventually responsible for more than forty titles and brought a number of new first-time authors to the list. He left Berkley during a corporate down-sizing and entered the world of free-lance.
As a free-lance editor, Andy worked with a number of different clients, including several literary agencies, and major publishers such as The Berkley Publishing Group, Donald I. Fine, Inc., Avon Books, Dell Publishing, and Tom Doherty Associates. He also reviewed for Kirkus and the Book-of-the-Month Club.
Andy became a literary agent in September of 1993, joining the then recently formed Scovil Chichak Galen Literary Agency as a full agent. He was immediately joined by several former authors whom he had edited and proceeded to build his list of fiction and nonfiction authors.
The former Chairperson of the AAR Royalty Committee, which regularly meets with publisher's royalty departments to discuss how statements and policies might be improved to better meet the needs of agents and authors, Andy has long been an advocate of publishers improving their communication with authors.
In his free time, Andy is an avid cyclist. He has completed five century or century-plus events with Team in Training and has raised over $20,000.00 for the Leukemia and Lymphoma Society.

"As a first time author, I could not have found a better agent to walk me through the daunting publishing process. Andy's keen eye and years of experience as an editor were invaluable in helping me fine-tune my manuscript and, once complete, he seamlessly transitioned to finding the perfect home for my book. Andy's intelligence and tireless work ethic are what every author needs by his or her side in this challenging market."

—Josh Berkowitz, MD

Author of Third Base for Life: A Memoir of Fathers, Sons, and Baseball

"As a writer, if I could sit down at a drafting table and design the best literary agent I could imagine (and I have pretty vivid imagination), I couldn't come up with a more razor-sharp agent, advocate, and professional than Andy Zack."

—Richard Child

Author of Hand of the Prophet

"Andy Zack is an author's agent—works hard and always puts the client's interests first."

—Captain Robert Gormly, USN (Ret.)

former commander SEAL Team Six and Naval Special Warfare Group 2, Author of Combat Swimmer: Memoir of a Navy SEAL

"Andy tells the truth, gives good advice and gets results. He has high integrity. I am lucky he took me on as a client and writer. He has been very patient with me and I count him as a friend."

—Stephen Kanar

Author of The J Factor