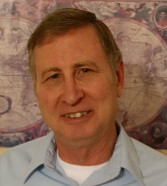 Richard Coxson
Richard Craig Coxson is an American original. He has canoed whitewater, hiked wilderness, camped in all types of conditions, lived on four continents, walked with the infantry in the arctic and mountains, fallen more than twenty feet in an industrial accident, almost been killed by a semi and generally done things most people are too smart to do.
Growing up as an army brat, he lived in Europe and four states. Following high school, he spent two years in Brazil during its Marxist revolution as a missionary. Graduating with majors in international relations and political science, he joined the US Army.
His resume in the army includes MP platoon leader, battalion and brigade fire support officer, division training officer, nuclear targeting officer, nuclear codes custodian, captain of a championship marksmanship team and member of the Western US artillery evaluation team.
After the Army, his experiences were many and varied before he retired to write full-time.
He also has coached youth and teen soccer for almost 20 years, been involved with Scouting for more than 50 years and participated with many community service projects.
Most importantly, he married his college sweetheart and they have six children and more than twenty grandchildren.