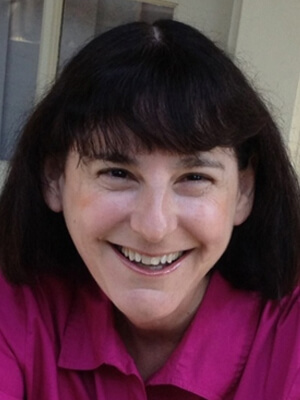 Lisa Seidman
Lisa Seidman began her television career writing for the primetime serials Falcon Crest, Dallas, and Knots Landing as well as Cagney & Lacy, Murder, She Wrote, and Scarecrow and Mrs. King. For five years, Lisa was the head writer on the phenomenally successful, award-winning Russian primetime serial, Poor Anastasia, as well as Sins of the Fathers, Talisman of Love, and the Russian adaptation of Betty La Fea (Ugly Betty in the U.S.). She received an Emmy nomination for her work on Guiding Light, as well as Writers Guild nominations for Guiding Light and Sunset Beach. After a year writing for One Life to Live, she returned to Moscow as the head writer of One Night of Love, which was nominated for an International Emmy Award.
Lisa's experience provided the perfect background to write her first novel, Killer Ratings, a mystery novel set behind the scenes of a popular primetime television series.
Lisa spent two years as an elected member of the Writers Guild of America, West, Board of Directors and has won Emmys for her work on the daytime serials The Young & the Restless as well as Days of our Lives.  She has taught film and TV writing at USC and UCLA and is currently writing her second novel.