DANCING WITH THE DRAGON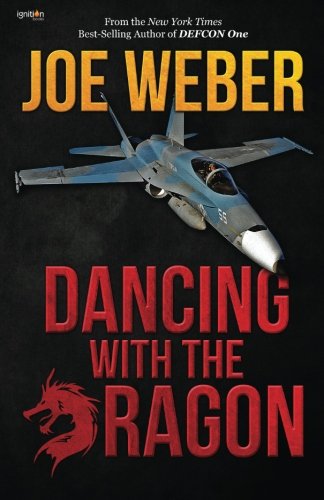 About the Book
From the New York Times Best-Selling Author of DEFCON One
"Weber's expertise on U.S. military matters is high, and his depiction of Chinese motives and methods well above the level of Yellow Peril fantasies. A solid accomplishment for thriller readers."—Library Journal
In the skies above the Pacific, a U.S. Navy F/A-18 from the USS Abraham Lincoln blows up.  The question is why? But answers aren't easy to find.
When another jet mysteriously explodes in midair, the president can no longer ignore reality: U.S. forces are under attack.  But by whom?
While the military and intelligence communities race for answers, the president calls on ex-CIA operatives and former military pilots Scott Dalton and Jackie Sullivan to launch their own investigation.  An investigation that takes some shocking turns as they uncover a conspiracy that seems to lead directly to the heart of China . . .
 "Thanks be to the book-writing gods; we have a writer who does what writers are supposed to do—tell a story."—The Wichita Eagle
We are a participant in the Amazon Services LLC Associates Program, an affiliate advertising program designed to provide a means for us to earn fees by linking to Amazon.com and affiliated sites. We also participate in other affiliate advertising programs associated with other online booksellers. This means if you click on the link and purchase the item, The Zack Company, Inc. will receive an affiliate commission.