Shadow Flight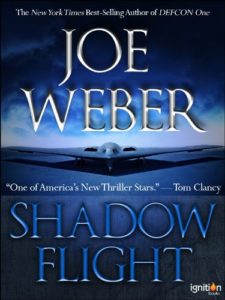 From the best-selling author of DEFCON One comes an explosive new thriller.
Order Now!
About the Book
From the best-selling author of DEFCON One comes an explosive new thriller.
While Congress debates the merits of continued funding for the Stealth bomber, sinister forces have their own goals in mind. During a training exercise, a B-2 bomber disappears.
When search efforts produce no evidence the bomber crashed, the US Air Force has no choice but to acknowledge that one of its most secret and high-tech aircraft has been hijacked.
Recovery of the B-2 and its crew becomes the president's highest priority. The Kremlin claims no knowledge of the missing aircraft.
Finally, intelligence leads to what would first seem to be a very unlikely suspect: Cuba. But could the tiny nation pull off a theft of this magnitude? And what might its plans be for the highly sought-after aircraft? Getting the answers to these questions becomes the top-secret mission for CIA agent Steve Wickham. For without those answers, only one solution will remain: invasion. And if the US invades, World War III will certainly follow.
Can Wickham find the answers and the bomber before the president is forced to invade? Or will the world as we know it ignite into a nuclear conflagration?
We are a participant in the Amazon Services LLC Associates Program, an affiliate advertising program designed to provide a means for us to earn fees by linking to Amazon.com and affiliated sites. We also participate in other affiliate advertising programs associated with other online booksellers. This means if you click on the link and purchase the item, The Zack Company, Inc. will receive an affiliate commission.